Aussie Eggshell Carvers – An eggers resource for videos, books, hint & tips, supplies, as well as instruction to enhance your egg carving skills.
Enchanted Hen Productions – Batik Eggs & Ostrich Eggshell Jewelry.  www.enchantedhen.com
Renaissance Eggs – Traditionally dyed eggs in Old and New World designs by Judyth Tullberg. http://tullberg.com/ren-eggs/index.html
Artistic Handcrafted Wall Clocks – Hand-painted wall clocks, wonderfully handcrafted timepieces, acrylic on canvas, marble, granite and painted tiles.
www.theatik.com
BJ's Craft Supplies – Craft supplies ranging from the usual to the not so usual. Large variety of craft supplies since 1985. Quality craft supplies, excellent customer service, most orders shipped next day. Member of Better Business Bureau.
Craft Lister.com –  A comprehensive directory of artists and craftspeople by category and by location. Event posting by locality.
Craft World Online Arts and Crafts Directory – Online Arts and Crafts directory and chat forum.  craftworldonline.com
Crafts Fair Online – A resource for artists and craftspeople.  www.craftsfaironline.com/
Craftsite Directory – A guide to arts and crafts on the internet.  http://www.craftsitedirectory.com/
Dick Blick Art Materials – Since 1911, artists have turned to Dick Blick Art Materials for dependable savings, a huge selection, and fine customer service on art supplies.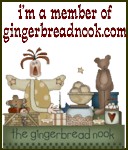 MJ Craft's Design Studio – Handmade Crafts, Decorated Eggs Art & Handcrafted Gifts;  Handicrafts  for All!  Handcrafted Jewelry & Gifts  for all  seasons and occasions.
MyCreation.com – A directory of artists, craftsmen, and inventors.
Ornaments With Love – The World's Finest Selection of Personalized Christmas Ornaments for Any Occasion, a Timeless Gift That Tells Someone How Much You Care.
KD Novelties – Personalized Children's Books From the moment your child opens one of our personalized books and sees their name woven into the storyline, a magical adventure begins. Your Child is the star of each story! www.kdnovelties.com